The Centre for Applied Sociology Research organises a variety of events including annual conferences and regular seminar series, research and training workshops. The Centre also contributes to a number of major networks hosted within and by the University including: Faculty of Architecture Computing and Humanities' Grand Challenge (Futures and Sustainability and Social Capital); Equality Diversity Inclusion Strategy; Race Equality Charter Mark; Athena Swan.
Centre for Applied Sociology Seminar Series 2021/22
Wednesday, 12th January 2022
Jessica Simpson (Applied Sociology, Greenwich)
Student Sex Work Seminar
2:00pm - 3:00pm (Online event - Join on MS Teams)
---
Thursday, 6th December 2021
Panagiotis Pentaris invites Jessica Simpson (Applied Sociology, Greenwich)
Lunch & Learn Series - Student Sex Work Toolkit for Staff
1:00pm (Online event - Join on MS Teams)
---
Thursday, 25th November 2021
Panagiotis Pentaris (Applied Sociology, Greenwich, in partnership with the Institute for Lifecourse Development (ILD))
Book Launch - Death, grief and loss in the context of Covid-19
5:00pm - 7:00pm (Online event - Book on Eventbrite)
---
Wednesday, 17th November 2021
BHM 365
12.30pm - 1.30pm (Online via Zoom)
---
Saturday, 6th November 2021
Professor Tracey Reynolds - BHM 365
2:00pm - 4:00pm (Online via MS Teams)
---
Saturday, 6th November 2021
Professor Tracey Reynolds - BHM 365
EXHIBITION & TALKS: 'FOOD FOR THOUGHT MEMOIRS / TALES FROM MAMA'S AND PAPA'S KITCHEN'
2:00pm - 5:00pm Heritage Gallery, University of Greenwich
(The exhibition is extended until 17th December)
---
Thursday, 28th October 2021
Professor Tracey Reynolds - BHM 365
1.45pm (11-18 yrs) and 3.30pm (18+) Bathway Theatre, Woolwich
---
Wednesday, 27th October 2021
Professor Tracey Reynolds
RMeF CONFERENCE 2021: PAR methods for civic engagement and local action organizing in migrant communities to improve their wellbeing
3:35pm - 5:00pm The webinar takes place on Zoom and Whova (online platform for live discussions)
---
Centre for Applied Sociology Seminar Series 2020/21
Thursday, 8thJuly 2021
Centre for Applied Sociology Research Launch event
2:00pm - 4:30pm (Online event)
---
July 2021
Panagiotis Pentaris (Applied Sociology, Greenwich, in partnership with the Institute for Lifecourse Development (ILD))
Death, grief and loss in the context of Covid-19
---
June 2021
Panagiotis Pentaris (Applied Sociology, Greenwich)
Death Affairs
---
Tuesday 25th May 2021
Professor Louise Owusu-Kwarteng - 'We Move!' Perseverance under the pandemic and beyond Conference
10.00am to 5.00pm This conference takes place online via Zoom (Book on Eventbrite)
---
May 2021
Adam Elliott-Cooper (Applied Sociology, Greenwich)
Book launch: Black Resistance to British Policing.
---
Wednesday 28th April 2021
Malcolm James (Media and Cultural Studies, Sussex University)
Sonic Intimacy: Reggae Sound Systems, Jungle Pirate Radio and Grime YouTube Music Videos
---
Thursday 25th March 2021
Lambros Fatsis (School of Applied Social Science, Brighton University)
Sounds dangerous: Black music subcultures as victims of state regulation and social control
---
Thursday 25th February 2021
Becky Clarke (Criminology, Manchester Metropolitan University)
Stories of Injustice: The criminalisation of women convicted under joint enterprise laws.
---
Thursday 17th December 2020
Asim Quereshi (CAGE) and Fatima Rajina (Stephen Lawrence Research Centre, De Montfort University)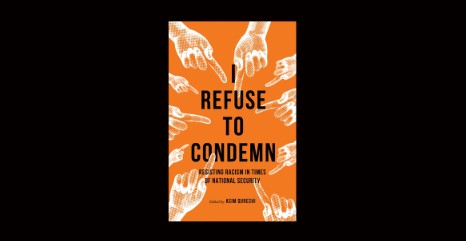 ---
Past events - a selection of past events organised by the Centre for Applied Sociology Research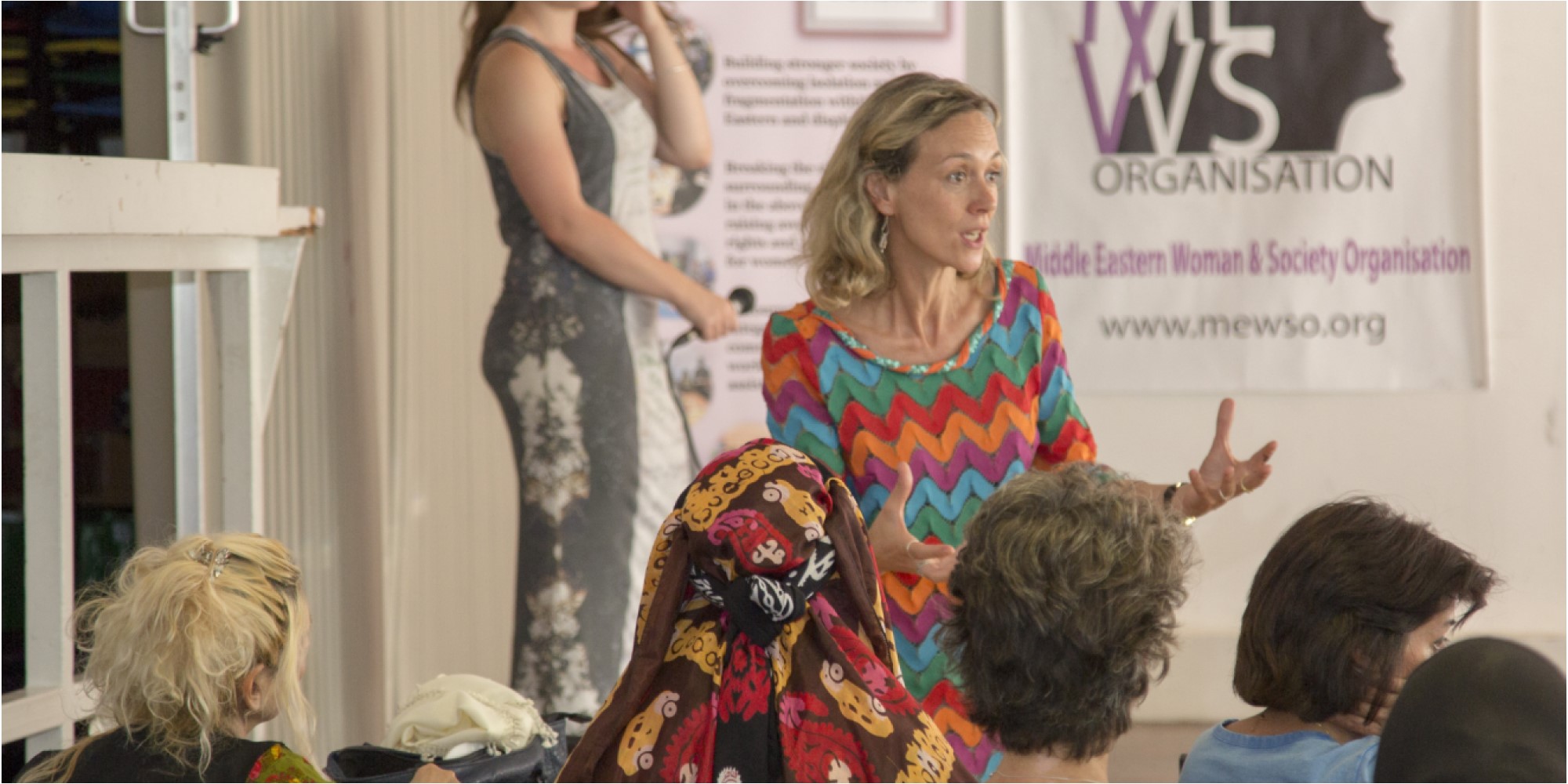 Creative and Collaborative Imaginations - Applied Sociology Research Group Annual Conference - 12 July 2019
The focus was on the practical and intellectual experience of using creative and collaboration approaches in both the collection and the presentation of research data. The day included a keynote presentation by Professor Maggie O'Neill, University College Cork; panel-based presentations; workshops focusing on the 'world café' approach to research debate and discussion; auto/biographical collage making and an open-mic session to enable participants to share small stories from the field (which can be told 'traditionally' or through song, poetry, art etc.).
---
From Mother's Land to Mother Country: A Windrush Day Celebration - 22 June 2019
---
'Livin Your Best Life' Autobiographical Reflections on Navigating Lives in Current Times - 24 May 2019
This autobiographical symposium included students' reflections on a diverse range of life experiences, perspectives on their identities and how they construct them and their views of life in current times. Presentation was in the format of student papers, drama enactments, research posters, spoken word and poetry.
---
Me? I Just put British! - 31 January 2019
A performance based on black women's experiences of belonging and homemaking. After contributing to British society for many years, like their families before them, their postcolonial links and rights to citizenship have been offensively disregarded. They are categorised as migrants and pushed to the margins of society. This performance used improvisation, live music and spoken word to bring alive experiences and was followed by thought-provoking discussion.
---
Intergenerational Legacy of Windrush Nurses: Exploring the impact on successive generations of African-Caribbean people in the UK - 29 October 2018
To mark 2018 Black History Month, we celebratrf 70 years of valuable contribution and legacy that Windrush nurses have made and continue to make to the NHS workforce. This event provided a range of activities including presentations, roundtable discussions, performance pieces and an exhibition of archive and memorabilia showcased by the Retired Caribbean Nursing Association.
---
Methodological Imaginations - 9 July 2018
---
Livin' an Learnin' - Critical reflections on diverse educational journeys in relation to social identity - 25 May 2018
---
Connecting Communities: Participatory Arts and Social Action Research - 10-11 November 2017
This international multidisciplinary conference looked at how participatory and creative research methods create a space for exploring, sharing and documenting processes of belonging and place-making that is crucial to understanding migration, citizenship and belonging. Academics from a range of social science, humanities and arts disciplines including sociology, social policy and applied theatre, alongside policymakers, artists and practitioners (including in migration, families, arts and performance) exchanged knowledge on related fields of research and the use of participatory arts methodologies to explore broader sociological and policy issues.
Keynote speakers: Professor Michelle Fine, City University of New York; Professor Deirdre Heddon, University of Glasgow; Sanjoy Ganguly, Centre of Theatre of the Oppressed and International Research and Resource Institute, India.
---
Community Cohesion Workshop - 31 October 2017
Community cohesion and radicalisation are issues that have been concerns for a long time. However, recent events (e.g. Brexit, terrorist attacks in London and Manchester, etc) have made these issues much more significant. This workshop explored the potential for using music and poetry to facilitate community cohesion and discuss whether community cohesion is an effective tool to deal with radicalisation.
---
Making it Count: Presenting impact and quantifying 'soft' outcomes - 29 June 2017
---
Sociological Imaginations: Theory, Methods and Practice - A University of Greenwich Symposium, 22 June 2017
---
SYMPOSIUM SERIES: Brighter Futures: Higher Education Enhancing Opportunities for all (July 2015 to July 2016)
The series of four symposium events proposed will critically explore the issues affecting academic attainment and outcomes of students at The University of Greenwich. The series broadly entitled 'Brighter Futures' - Higher Education: Enhancing Opportunities for All' will take place over a12 month period during 2015-16.
1) The Brighter Futures Symposium - 9 July 2015
The one-day event was highly stimulating, with much positive discussion around the issues mentioned above. It began with a thought provoking and detailed keynote speech from Baroness Lawrence of Clarendon. She spoke of her own personal relationship with the University of Greenwich as a student and staff member, and then applied this to the broader issue of institutional racism faced by Black and Minority Ethnic students at all levels in the education system. She also highlighted the lack of representation of BME as senior academics, and in senior management positions were issued that needed to be addressed. She also called for Universities across the UK to do more to embed racial equality into all their practices.
2) 'Telling it like it is: Analysing Black and Minority Ethnic students' experiences at the University of Greenwich' Symposium, 10 November 2015
The event centred predominantly on the perspectives of current undergraduate and postgraduate students from Black and Minority backgrounds, The keynote speaker was Hakim Adi, Professor of the History of Africa and the African Diaspora.
3): 'Does my face fit?' - 28 April 2016
Exploring the experiences and the likelihood progression, considers the experiences of BME academics, the extent to which they are being valued in the higher education sector, and their progression to more senior positions in the profession. The presence of BME staff in higher education can have a bearing on BME students' experiences, aspirations and outcomes. The Keynote Speaker will be Dr Gurnam Singh. Principal Lecturer, University of Coventry.