Blue New Deal: Good jobs for coastal communities through healthier seas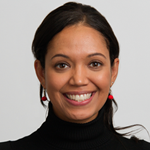 Overview
In a context of increasing environmental and economic pressures, coastal communities are in need of solutions to reconcile employment creation with environmental protection, joining up the dots between the different ways in which the sea can be a lifeline for historically declining economics.
The Blue New Deal is a UK-wide initiative working towards more good jobs and increased economic sustainability for coastal communities through a healthier coastal and marine environment. NEF is bringing together the range of voices and interests across the UK coast, including thinkers and doers from the fields of energy, tourism, fisheries, aquaculture and coastal management, to create an action plan for local and national Governments that can help hundreds of seaside towns rebuild their prosperity and identity around the precious asset that is the UK coast. To find out more and explore existing examples of innovative approaches on our coast, visit www.bluenewdeal.org
NEF is an independent think-tank working towards a more sustainable economy that can deliver greater wellbeing and a more equal society, whilst respecting the ecological limits of our planet. www.neweconomics.org
Biography
Fernanda is Project Lead for Coastal and Marine Environment at the New Economics Foundation (NEF).
Fernanda leads NEF's work on the coastal economy, helping reconcile socio-economic prosperity for coastal communities with marine conservation. She holds a degree in International Relations and has several years' experience as a researcher, global campaigns manager and external relations professional in the non-profit sector. Since joining NEF in 2013, she has conducted research on fisheries, the coastal economy and the future of cities; mapped civil society organisations in South America who are engaged in rethinking economics; and led the innovative Paint a Fish campaign, a public facing initiative during the final stages of the reform of the EU Common Fisheries Policy.