Meet the Welcome Team
Helen
Senior International Officer
Hi, I'm Helen. I have worked in the international team for over seven years. I was also a student at the University of Greenwich
My role is to support our international students overcome any challenges they may face in order to study in the UK.
I often travel overseas to meet with students in their home country before they arrive in the UK. The region I support is Central and South East Asia.
If there is anything I can help you with, please just let me know.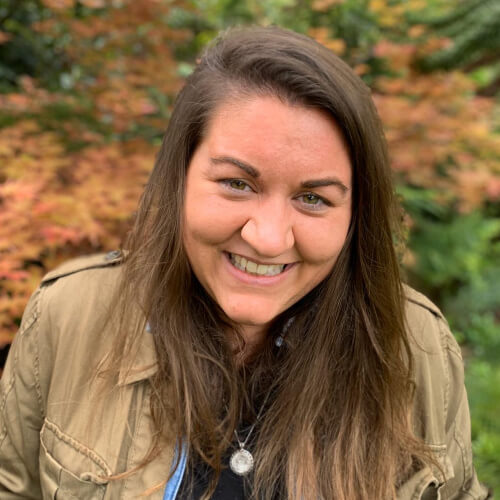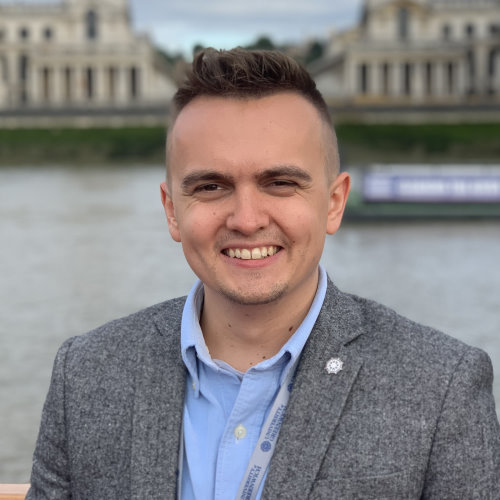 Ben
Senior International Officer
Hi, I'm Ben and I've worked for the university's international team for five years.
I assist students from all over the world with their enquiries and applications to study with us here in the UK.
I often travel to various countries to attend recruitment events. My main responsibility is to help students from China and the rest of East Asia with their applications.
I'd be happy to help with any questions you have and look forward to welcoming you to campus in September!
Caitlin
Student Ambassador
Hello, my name is Caitlin and I'm an ambassador at the university.
I help by visiting local schools and colleges supporting students with their university applications.
I have found the university to be welcoming and diverse. It offers extensive support and is a great place to develop your potential.
I am really excited to welcome you all and I would be delighted to answer your questions.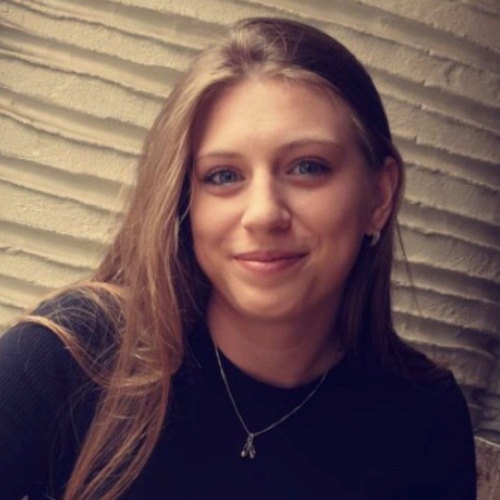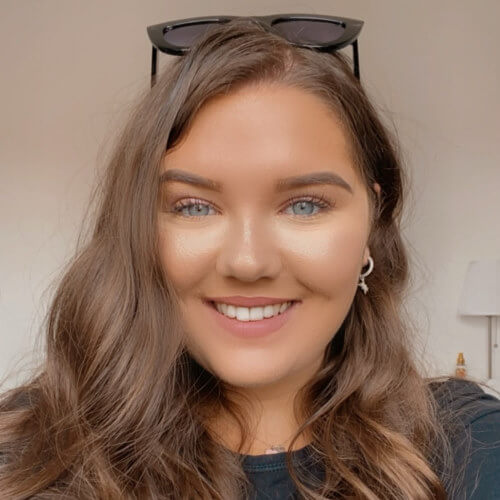 Alexia
Student Ambassador
Opportunities don't just happen - you create them. My tips to you when you join us at Greenwich are:
make friends
study hard
explore London
budget your money
eat well
enjoy some of the best years of your life!
Luna
Student Ambassador
My advice to you is: don't choose a course based only on potential high salaries.
Remember that you will spend a long time working in that industry - so study something you enjoy doing or what interests you so that you will enjoy working hard in both your course and future job.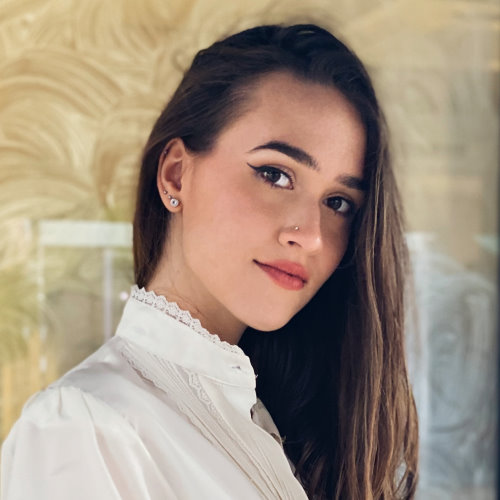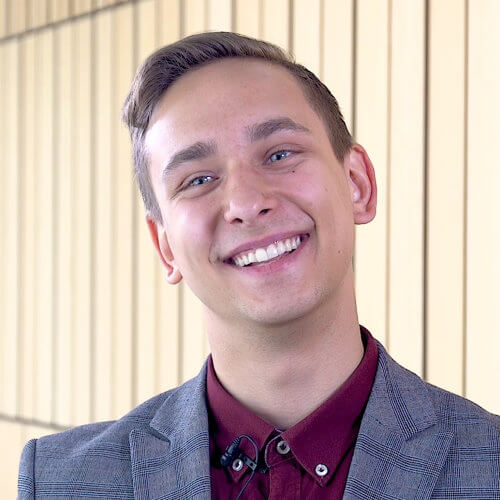 Daniel
Student Ambassador
Chase your dream with a passion!
My tip for you as a Greenwich student is: try to use all forms of support that the University provides and ask if there is anything you feel is missing to fulfil your dream.
There are no limits out there.
Madeleine
Student Ambassador
University is a brilliant experience that offers so many opportunities and teaches you more than just course content, so take advantage of everything that comes your way.
These years will fly past so make every moment count and, most importantly, enjoy it!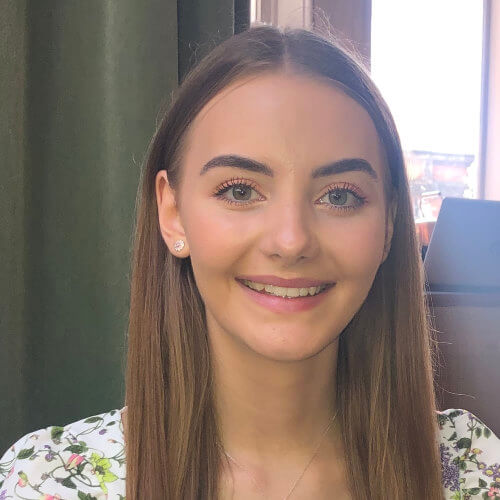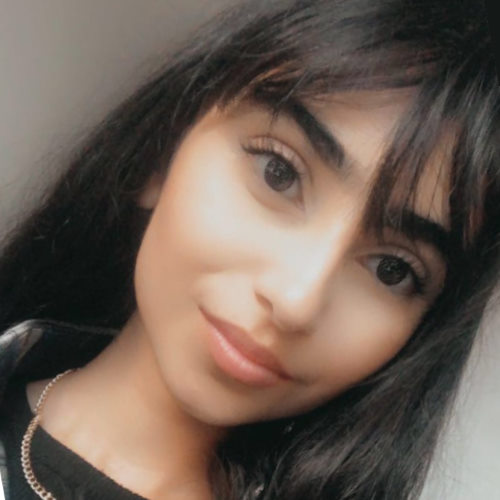 Anisa
Student Ambassador
Starting university may feel overwhelming at first - but remember, everyone is in the same boat and you'll soon find your perfect balance of 'Work hard, Play hard'.
University life is crammed with opportunities so don't limit yourself!
Schirin
Student Ambassador
University is your chance to study a course that you are passionate about. Don't choose something just for the sake of others.
This is your time, so try out as much as you can and don't limit yourself. Greenwich is full of opportunities.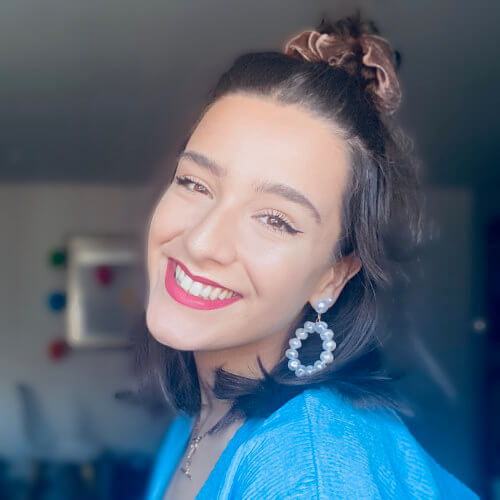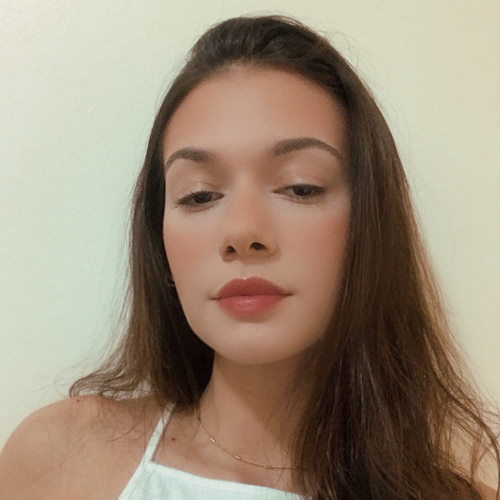 Stephanie
Student Ambassador
University is an opportunity to develop your skills and achieve your dreams. There is no insignificant step - every part of the process is also part of your progress.
Keep moving forward, one step at a time, and you will get there. Don't give up and you will succeed.
Keep yourself motivated and don't forget to have fun along the way!