Summer School 2021
About us
The University of Greenwich Networks and Urban Systems Centre has multi-disciplinary expertise exploring the expanding frontiers of urban challenges and opportunities to improve quality of life, competitiveness and sustainability. With expertise in transport, supply chain and social network systems, we focus primarily on:
Distributed and overlapping production systems (e.g. IT clusters, health);
Healthy and high-quality urban ecosystems;
Business models for technologically transformed social systems;
Global value chains
We have the largest concentration of business network analysts in Europe, applying the techniques of organisational network analysis to a wide range of business problems, re-conceiving individual firms, organisations and markets as structured relationships.
Our experts have published widely and are working on a range of current research projects including knowledge transfer within the creative industries, high-tech industrial clusters, diffusion through networks, enhanced networking with social media, black and minority ethnic career support networks and inter-organisational networks in global value chains.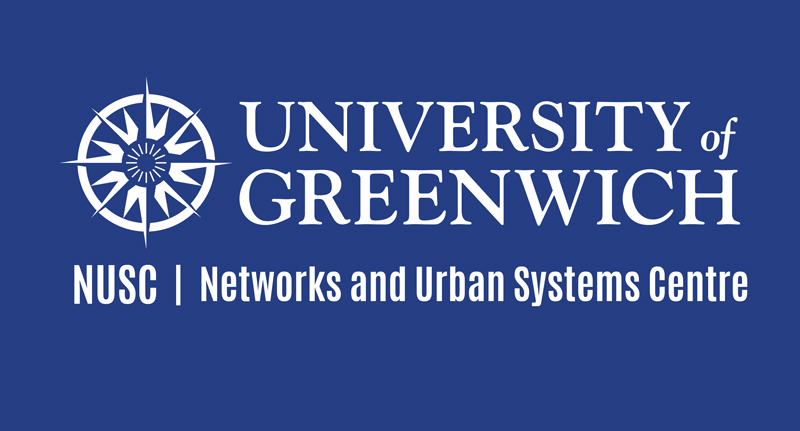 NUSC Summer School in Network and Data Science
1st-4th June 2021 (12:00-19:00 each day) BST
The NUSC Summer School provides opportunities for those both new to network and data science and those who wish to consolidate or expand existing knowledge in the field. Four distinct courses offer an introduction to social network analysis, advanced topics in social network analysis, a general overview and introduction to techniques in data science and an introduction to the R programming language with applications in general statistics and in social network analysis.
The courses are aimed to equip post-graduate students, researchers and social science practitioners with skills to apply in practical projects.
Programme
Choose one of four courses, each running June 1-4, 12:00-19:00 BST each day:
Introduction to Social Network Analysis
Advanced Social Network Techniques in R
Introduction to Data Science with Python
Introduction to Statistical and Network Analysis with R *
* Note: on day 2 and 3 this course runs 9:00-16:00 BST

For course descriptions, see here.
Fees
Early Bird ends on Friday 21 May at 5pm
Standard 4-day course: General - £400 (Early Bird £300)
Standard 4-day course: Student - £280 (Early Bird £200)
Single one-day workshop: General - £120
Single one-day workshop: Student - £80
*Staff and Students who are part of the Business Faculty, University of Greenwich are entitled to a discounted rate.
If you are unsure about which ticket you are to purchase, please contact us.
Find Hamilton House
Located in Park Vista, next to Greenwich park, a short walk from the main Greenwich Campus
Upon arrival to Hamilton House, please ring the buzzer on the left-hand side of the door and report to the reception upon entry.
Unfortunately, the Hamilton House building has no disabled access and there is no on-site parking available.
Learn more about travelling to Hamilton House.
DLR Cutty Sark (approx. 11 min walk)
Maze Hill (approx. 3 min walk)
Greenwich (approx. 15 min walk)
Greenwich Pier - Ferry service (11 min walk)
TFL buses frequently run close by.
Public 'Pay and display' car parks nearby.
Campus bus service between campuses.