Advisory board members
Professor Derek Moore
Pro-Vice Chancellor for The Faculty of Education, Health & Human Sciences
Prior to joining Greenwich, Derek was Head of the School of Psychology at the University of Surrey (2015-2018) and before this was Director of the Institute for Research in Child Development at the University of East London (2007-2015) where he also was Director the institutional REF 2014 submission.
Earlier in his career, he was a lecturer and Reader at UEL from 1995 to 2007 and prior to this was a postdoctoral researcher at the Institute of Psychiatry, Kings College, City University, and the Tavistock Clinic. Derek has a PhD from University College London, and is also trained as a bio-medical statistician.
Derek has undertaken many multidisciplinary studies of child development across the pre-natal to adolescent periods, looking at the effects of a range of risk factors associated with socio-economic deprivation and neuro-developmental difficulties. His aim is to generate better theoretical models that facilitate more effective and targeted interventions.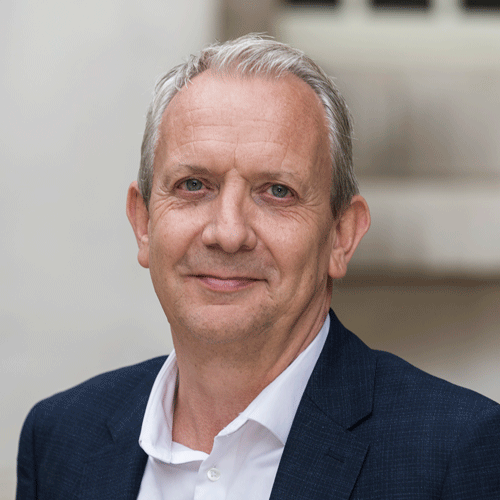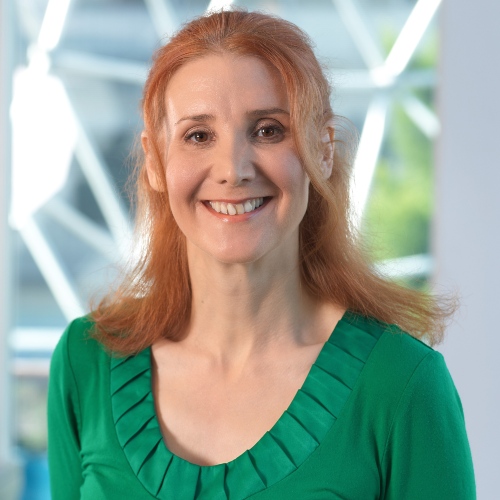 Professor Rosana Pacella
Director of the Institute for Lifecourse Development
Previously, Rosana was Head of Research at the University of Chichester where she led in developing and implementing the University's Research policy, and managed preparations for the Research Excellence Framework (REF) submission. She also holds an Adjunct appointment at the School of Public Health and Social Work, Queensland University of Technology (QUT). While at QUT, she established and led a health services research team conducting economic evaluations of evidence-based wound management innovations. She was awarded the QUT Vice-Chancellor's Performance Individual Award for the impact of this research on policy and practice. From 2007 to 2014 she held a Level C academic appointment at the Centre for Burden of Disease and Cost-effectiveness, School of Population Health, University of Queensland (UQ), Australia. From 2000 to 2007 at the Medical Research Council in Cape Town, she initiated and led the Comparative Risk Assessment component of the South African National Burden of Disease study which included quantification of disease burden attributable to major risk factors.
Professor Andrew Westby
Director of Natural Resources Institute (NRI)
Andrew has been the Director of NRI since May 2010, prior to this he was Director of Research and Enterprise from 2001 to 2010. He led NRI's Agriculture, Food and Veterinary Science submission to the Research Assessment Exercise in 2008.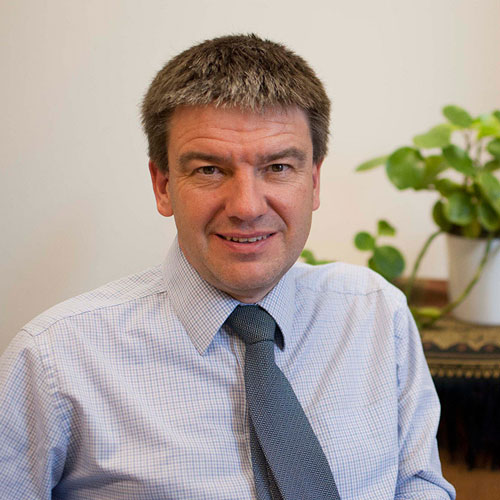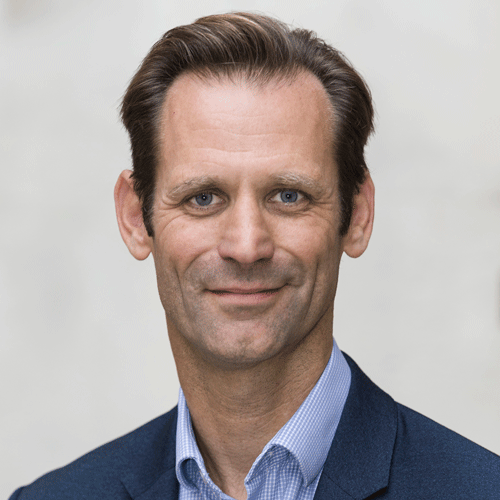 Jonathan Marron
Director General of Community and Social Care at the Department of Health and Social Care
Dr Nav Chana MBE
Clinical Director, National Primary Care Homes (NPCH)
Dr Nav Chana served as NAPC Chair for four years and has been integral to the development and roll out of more than 200 primary care home (PCH) sites across England. He has been a GP at the Cricket Green Medical Practice in South West London for over 26 years. Previously Nav was Clinical Adviser for Workforce Redesign for the new care models programme, Director of Education Quality for Health Education South London and Postgraduate Dean for General Practice and Community-Based Education. Nav featured in Pulse's Power 50 list of the most influential GPs in 2018.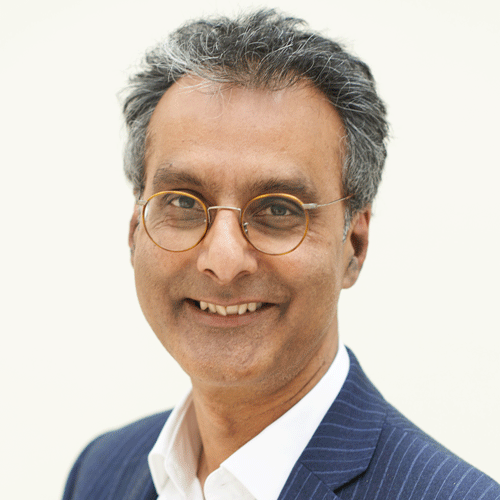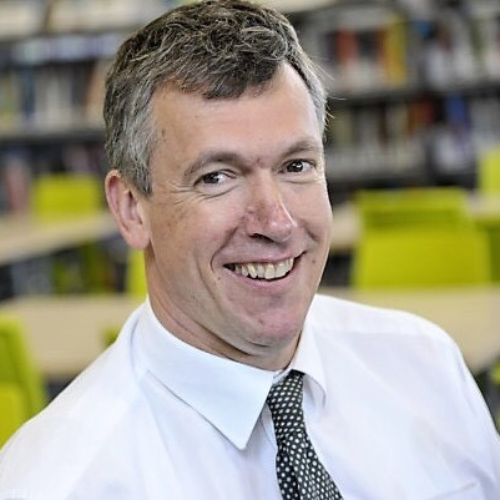 Stephen Munday
CBE
Stephen Munday helped to establish and is now the Chief Executive of The Cam Academy Trust, a group of Secondary and Primary Academies based in parts of Cambridgeshire. There are currently 11 schools in the Trust.
Stephen has worked in a number of advisory capacities for the Department for Education. For example, in 2015, he was asked to chair the expert group that was tasked to produce a Framework of Core Content for Initial Teacher Training courses in England that was published in 2016. In October 2018, he was appointed to the post of President of the Chartered College of Teaching, the emerging professional body for the teaching profession. This includes under its umbrella the work of the Ethical Leadership Commission (on which he served) that produced the Framework for Ethical Leadership in Education published in 2019.
Dr Michele Verroken
Director of Sporting Integrity, Anti-Doping Pioneer, Greenwich Alumni
View Michele's alumni profile.
Michele Verroken is a leading international figure in the field of ethics and anti-doping in sport.
As a student, Michele was always drawn to the psychology behind doping: the ethics of playing sports and games bound by intricate rules, only to cheat at them. Having first studied doping during her degree at Dartford College, Michele went on to become Director of Ethics and Anti-Doping at UK Sport for 18 years.
She helped to design internationally accepted standards for doping control and many credit her expertise with the UK becoming the first nation to achieve ISO 9000 certification for antidoping.
Michele has remained a leader in the sector and now works as an independent consultant to several sports organisations. Additionally, since 2002 she has been Secretary of the Medical Commission for the Commonwealth Games Federation.
In 2018 the university awarded Michele with an Honorary Doctorate in Education.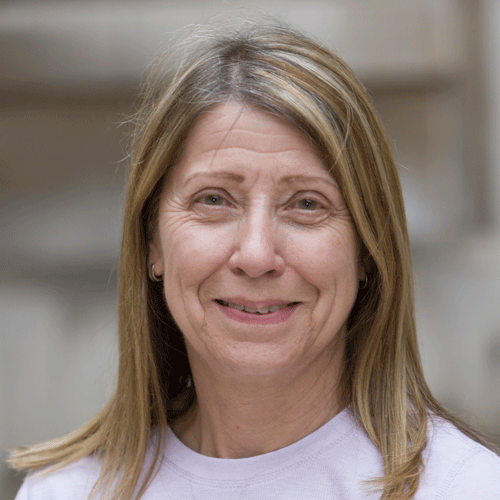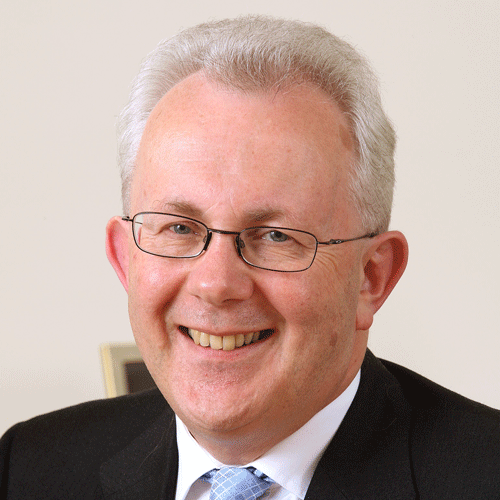 Sir Hugh Taylor
Chair of Guy's & St Thomas' NHS Foundation Trust
Sir Hugh has been Chairman of the Board of Guy's and St Thomas' NHS Foundation Trust in February 2011. Since 1 March 2019 he has also been Interim Chairman of the Board of King's College Hospital NHS Foundation Trust. He had a long and distinguished career in the civil service which has included senior roles in the Department of Health and NHS Executive, the Cabinet Office and the Home Office. His most recent appointment before joining the Trust was as Permanent Secretary at the Department of Health, from which he retired in July 2010. Hugh was appointed to become Chairman of the Board of Governors of the Health Foundation from November 2017. Hugh is also a Trustee of Cicely Saunders International. He was the former Chair of the National Skills Academy for Health and between 2011 and 2017 he was a Trustee of Macmillan Cancer Support and the Nuffield Trust.
Professor Paul McCrone
Professor of Healthcare Economics and Centre Lead for Centre for Mental Health
Paul is an economist by background and studied for his undergraduate degree at (the then) Thames Polytechnic in Woolwich. He has specialised in health economics since 1990 and has been involved in a large number of economic studies across many different healthcare areas. His work has included both UK and international studies and he has received funding from agencies including NIHR, Wellcome, ESRC, MRC, and the EU. Paul has published over 300 papers since 1993.
Al large focus of his work recently has been policy-related. This has included being co-Director of the NIHR Mental Health Policy Research Unit until his move to Greenwich.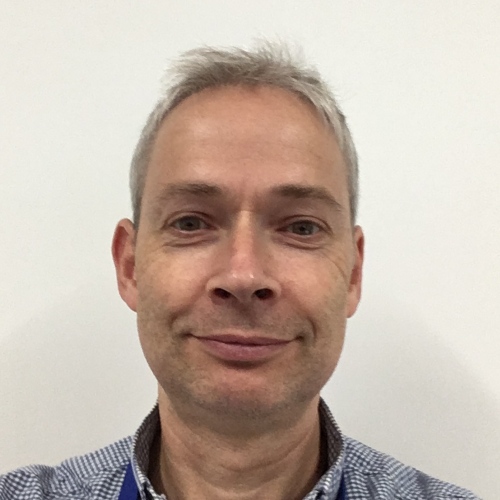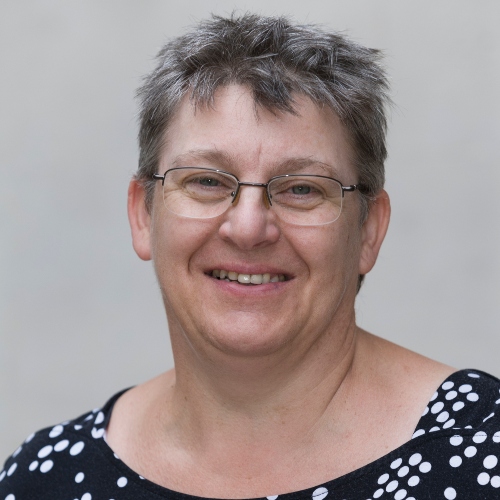 Dr Lesley Dibley
Reader in Nursing Research and Education and Centre Lead for Centre for Chronic Illness and Ageing
Lesley trained originally as a Registered General Nurse, and later as a Sick Children's Nurse, in the 1980s. Following several years in sick children's nursing practice, and with a growing interest in how children and families live well with chronic illnesses, Lesley moved into nurse education as senior lecturer in Children's Nursing. Her interest in research developed during these years, and she became a fulltime researcher in 2008, with a preference for qualitative research, particularly that informed by interpretive (hermeneutic) phenomenology.
Lesley's work explores the everyday experiences of living with chronic illnesses. She has a notable body of work relating to living with IBD and is developing research trajectories in epilepsy and idiopathic scoliosis. In 2019, Lesley was the University's research pioneer via the Made@Uni initiative, bringing the work of researchers who make a direct difference to people's lives, into public knowledge. She is regularly invited to speak at conferences and clinical training events, and has over 30 publications in high impact journals.
Professor Claire Monks
Professor of Developmental Psychology, Deputy Head and Centre Lead for Centre for Vulnerable Children and Families
Claire teaches Developmental Psychology and Research Methods at Undergraduate and Postgraduate level. She is also Doctoral student supervisor – she has supervised 10 doctoral students to successful completion.
Claire's research and lecturing interest is developmental psychology, particularly on aggressive behavior. She has researched on developmental origins of aggressive and bullying behavior among young children when they first enter school, examined cyberbullying among primary school aged pupils and dating aggression among adolescents.
Claire has research links with international colleagues and has published collaboratively with colleagues in Europe, Asia and South America.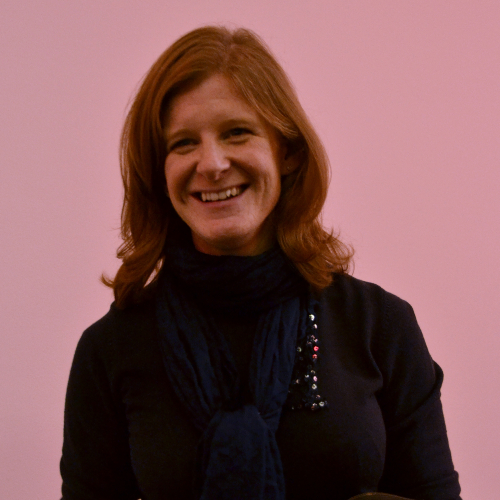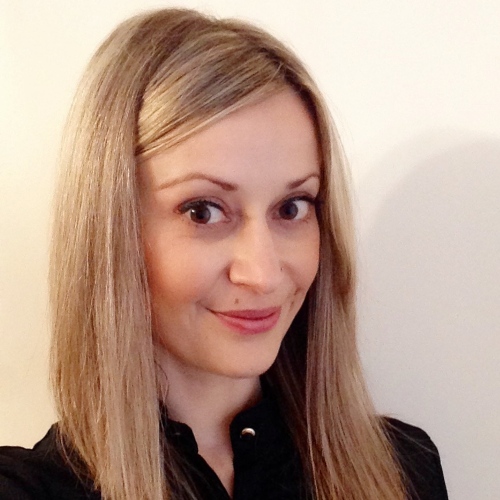 Dr Sofia Stathi
Associate Professor of Social Psychology and Centre Lead for Centre for Inequalities
Sofia obtained a BSc Psychology from the University of Crete, Greece and then a PhD from the University of Birmingham, UK. She joined the University of Greenwich as Senior Lecturer in 2011. Prior to this, Sofia was a post-doctoral researcher and then Lecturer at the University of Kent. Sofia teaches social psychology, social cognition, and cross-cultural psychology.
Dr Sharon Weldon
Reader in Nursing Research and Education and Centre Lead for Centre for Professional Workforce Development
Sharon is a registered general nurse with experience in emergency and trauma paediatric operating theatres, of a variety of surgical procedures ranging from general and ophthalmic, to orthopaedics and plastics. Sharon has specialised as an infectious disease nurse working in a specialised unit and clinic, a Ugandan hospital and for the Health Protection Agency (now Public Health England), whilst further specialising in TB and HIV.
Her research now mainly focuses on communication, teamwork, workforce development, and innovative uses of simulation. She collaborates widely and uses a range of methodologies to address her research questions and to generate impact in practice.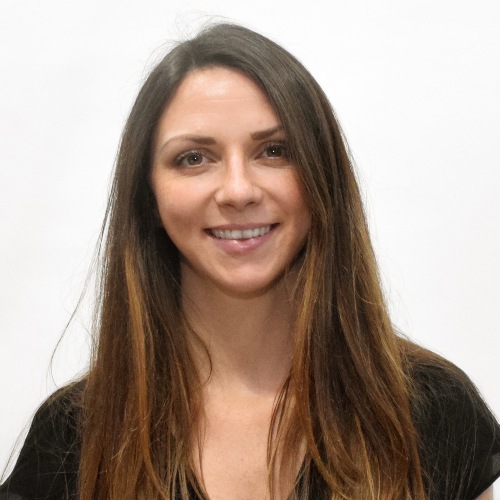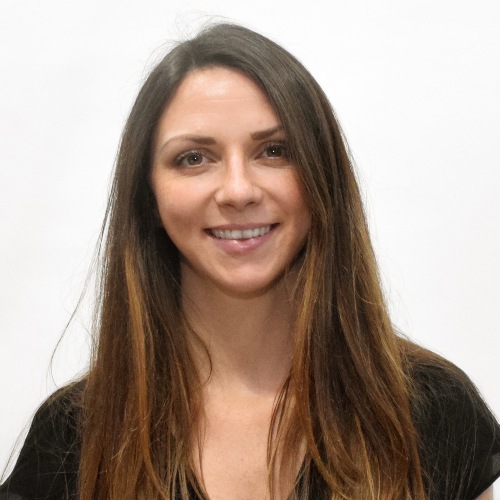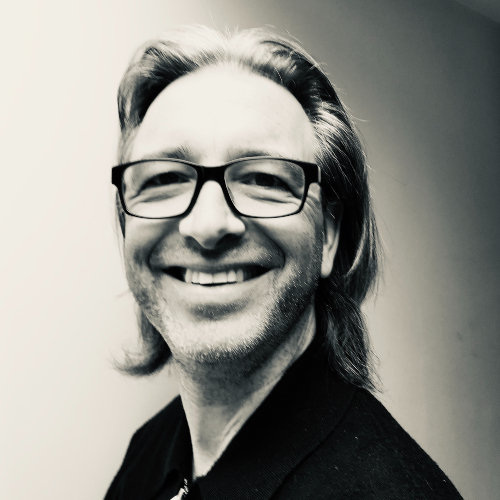 Dr Damian Poulter
Reader in Psychology and Centre Lead for Centre for Thinking and Learning
Damian's research focuses primarily on human perception and performance, particularly in road traffic environments. His research has received funding by the Economic and Social Research Council (ESRC) and Medical Research Council (MRC) for projects investigating the crash risk of novice and young drivers. He his currently acting as an expert advisor to the Department for Transport on a nationwide trial on road safety interventions.
Dr Fernando Naclerio
Associate Professor in Strength and Conditioning and Sports Nutrition
View Fernando's staff profile.
Dr. Fernando Naclerio joined the University of Greenwich in July 2011 as Principal Lecturer in Strength Training and Sport Nutrition and Programme Leader of MSc Strength and Conditioning at the Centre for Sports Science & Human Performance. Previously, he held a Titular Professorial position in Exercise Sciences (Sport Training and Nutrition) at the European University of Madrid.