16 JUNE 2022
Loudspeaker Orchestra Concert Series 2022: Diverse Frequencies
The last in this season's Loudspeaker Orchestra Concert Series was a resounding success! We were joined by a huge turnout for an evening of diverse experimental sounds by Black and South Asian artists, NikNak, Dhangsha, Nikki Sheth, Poulomi Desai, Gary Stewart and Dushume.
The evening featured a collective celebration of music produced and created as part of the project Exploring Cultural Diversity in Experimental Sound using the sound system, AMOENUS.
Thanks to our friends and colleagues at the IKLECTIK for a fantastic welcome.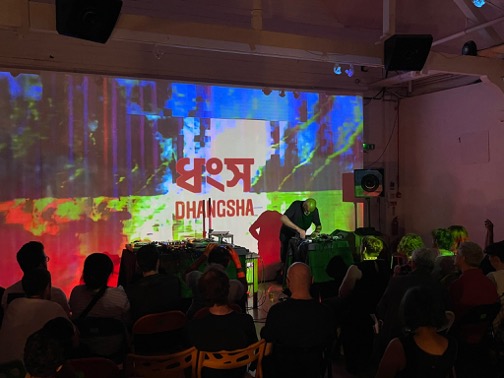 ---
12 MAY 2022
Loudspeaker Orchestra Concert Series 2022: Constructs
Last night, the Sound/Image Research Group presented their latest concert Constructs at the iconic musical church of St Alfege, Greenwich. Celebrating the role of women in contemporary electronic music, this concert of works for IKO loudspeaker featured new compositions from five female composers: Brona Martin, Emma Margetson, Angela McArthur and Nikki Sheth and Giulia Vismara.
#loudpseakerorchestra22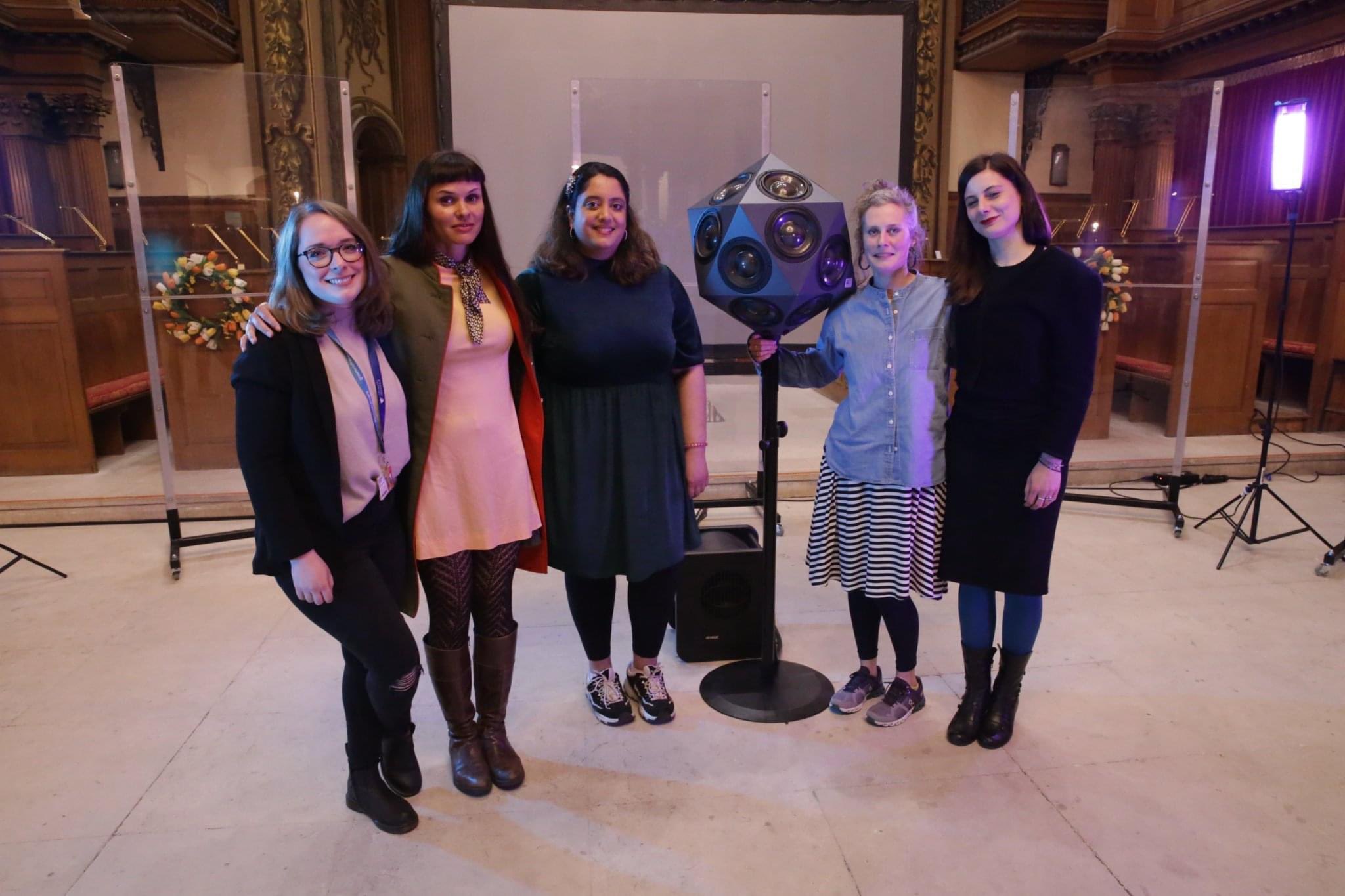 ---
26 APRIL 2022
Sound and Ecology Micro Festival at Stave Hill, Rotherhithe over the Dawn Chorus Day Weekend - 30 April to 1 May 2022
As part of the Sound Camp event, Ian Thompson will be live-streaming the soundscape from a small patch of woodland in suburban Reading as part of Sound Camp, which takes place this weekend in Stave Hill Ecological Park, Rotherhithe, to mark International Dawn Chorus Day.
Listen in here: https://tinyurl.com/EarleyChorus
More information about Sound Camp (come along if you can): http://soundtent.org/
---
14 APRIL 2022
Loudspeaker Orchestra Concert Series 2022: Composing Space
Composing Space, the second in the 2022 series of the Loudspeaker Orchestra Concert, took place last night at the Peter Harrison Planetarium, Royal Observatory in Greenwich. Guests were treated to a spectacular journey into space through a combination of sound and stunning visuals.
The concert featured works by Dr Emma Margetson and Dr Brona Martin with live visuals by Ed Bloomer, Public Astronomy Manager.
The selection of works is part of a research project looking at how can spatial audio and sound-based composition be used to underscore and communicate educational and scientific knowledge activities within live planetarium shows and educational events.
#loudpseakerorchestra22
---
30 MARCH 2022
For Want of (not) Measuring by Jim Hobbs & Patrick Adam Jones
The Sound-Image Research Group is pleased to announce the upcoming exhibition For Want of (not) Measuring by Jim Hobbs and Patrick Adam Jones at Kingsgate Projects in London.
Over the past 8 months,Hobbs and Jones have developed individual and collaborative bodies of work which explore the problematic and poetic use of systems and measurement within their work. Where measurement often focuses on quantitative results, the two artists instead choose a more metaphysical approach to exploit the corporeal use of measuring apparatuses to subvert their intended outcome. Surveying sticks, physical grids, light meters (amongst many other tools) are all used to point out the futility, absurdity and impossibility of truly knowing the world around us. For this exhibition, both artists will present new work including drawings, photographs, objects, sound, and an immersive film/video installation.
The exhibition will open on 31 March with a Private View for the public from 6-9 PM. The exhibition will then run from 1 April to 23 April, 2022. All are welcome.
More information about the exhibition can be found here: Kingsgate Projects.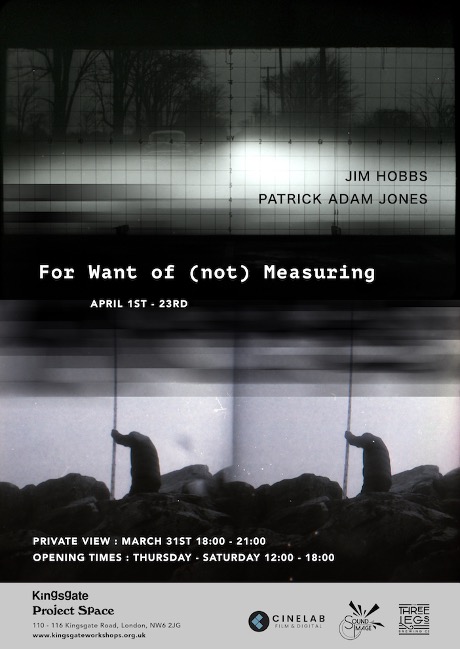 ---
Loudspeaker Orchestra Concert Series 2022: Polish Radio Experimental Studio
This year's Loudspeaker Orchestra Concert Series was launched on 23 March in the beautiful location of the St Alfege Church, Greenwich. The evening featured the world's first radio studio devoted to the creation of electroacoustic music, the Polish Radio Experimental Studio (PRES). The concert kicked off with a pre-concert talk with Michal Libera, producer of Bôłt Records, a Polish label founded in 2008 as a medium for experimental music practices in Eastern Europe. It was a fantastic programme and thank you to everyone who came.
#loudpseakerorchestra22
---
08 MARCH 2022
SOUND/IMAGE Composers Share their Practices with IKO for International Women's Day
Tune in to the fourth episode of The Sampler Audiozine with Emma Margetson, Angela McArthur, Brona Martin and Nikki Sheth.
These four composers unpack what it's like to work and create new music with and for IKO, a unique 3D inside-out speaker, as part of a research group at University of Greenwich. What is IKO, and how is it different to multichannel speaker setups? How does it affect one's practice to work with new technology like this as part of a collective, and why is it important that women are engaged in this work?
---
08 MARCH 2022
Introducing New Composers in Residence 2021/22
The SOUND/IMAGE group is delighted to announce its newest 'Composers in Residence' working with the IKO Loudspeaker based at the University of Greenwich, to share their works and expertise in a series of concerts across Greenwich.
The IKO is a unique system in spatial sound. Instead of the usual 'outside-in' approach to multi-channel sound, the IKO's 20 speaker drivers reproduces an 'inside-out' experience using direct and reflected beams of sound which bring to life the material and architectural elements of a site.
The IKO residency programme allows artists to apply to work with the IKO on a rolling basis. We are incredibly excited to have three exceptional women in residence currently. Our wish to have the IKO reach a diverse range of artists and publics. Our current residents are Arts Council funded, and we can support artists to apply for funding through the Arts Council or other bodies. At present artists do need to self-fund, though there is an option to contribute to IKO activities and 'bank' some hours for the training, mentoring and studio time needed to work with the IKO. For more information visit [best URL here].
Emma Margetson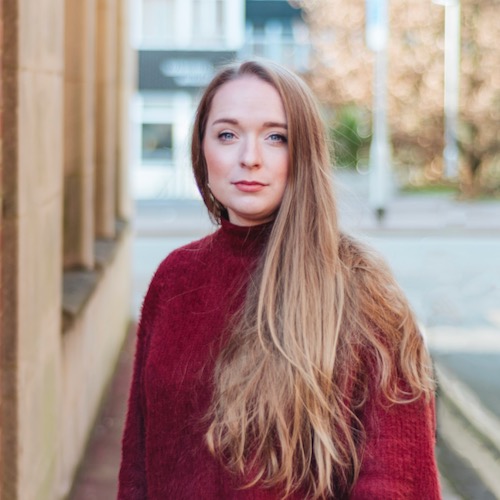 Emma Margetson is an acousmatic composer and sound artist with extensive experience in multichannel composition, sound diffusion and interpretation. She has received a variety of awards and special mentions for her work including, first prize in the prestigious L'Espace du Son International Spatialisation Competition by INFLUX (Musiques & Recherches), klingt gut! Young Artist Award in 2018 and Ars Electronica Forum Wallis 2019.
A research and development residency of training, mentoring, and studio experimentation with the 32-channel eigenmike and 20-faced IKO speaker over a period of six months. This opportunity will enable me to challenge my previous approaches to spatial composition and provide time for experimentation and development, enabling me to make transformative developments in my practice and to innovate new approaches using ambisonic technology.
As a practitioner it will provide me with time to take risks and explore various strategies for further development, in particular for future collaborations and new project opportunities, catalysing upon my compositional interests in space and audience engagement to date.
Brona Martin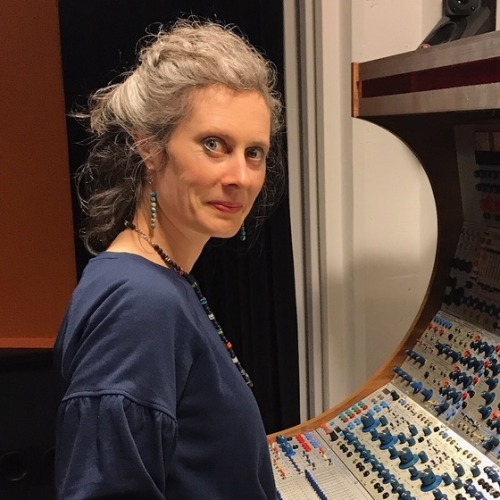 Dr Brona Martin is an Irish Electroacoustic composer and sound artist based in Birmingham, UK. Brona is currently a Research Associate at the University of Kent, on the AHRC funded project, A Sonic Palimpsest: Revisiting Chatham Historic Dockyards. She is also a member of the IKO Spatial Audio - SOUND/IMAGE Research group at the University of Greenwich.
Brona has just received 'Develop Your Creative Practice' funding from Arts Council England for a proposal on "Immersive Interactive VR" which will explore soundscape composition, installation art, gaming technologies and spatial audio using the IKO speaker at the University of Greenwich. The proposed project expands upon her experience of working with spatial audio within the context of electroacoustic composition. The aim of the project is to develop skills, experiment and receive mentorship in relation to the usage of gaming and virtual environments to create immersive 3D installations, interactive spaces and VR experiences. During this time, she will also develop a practical and theoretical framework which will explore the documentation of place and the embodiment of soundscapes within the context of acoustic ecology and virtual reality. The project will also explore spatial audio workflows and audio spatialisation technologies within virtual reality projects.
Nikki Sheth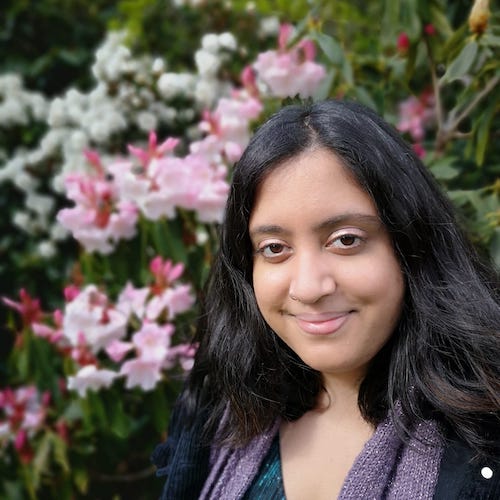 Nikki Sheth is an internationally recognised sound artist and composer. Her practice involves field recording, soundscape composition, multimedia installations and soundwalking. Her work uses multichannel and ambisonic spatial practices in sound to create immersive listening experiences, engage with audiences and bring a voice to the natural world.
The IKO residency at The University of Greenwich will further develop my knowledge and skills of spatial composition and investigate how spatial practices and workflows using the IKO and eigenmike can be applied when working with environmental sound. My work is concerned with encouraging a wider awareness of the environmental and environmental issues that we face. I engage with audiences through immersive technologies such as multichannel and ambisonics composition and working with the IKO speaker is naturally the next step in this research progression. This opportunity will provide me with bespoke training, expert mentorship and support and studio development time with the eigenmike and IKO speaker at the University of Greenwich. It provides the opportunity for dedicated research time to experiment, develop and transform my practice, keep up with and find new ways of working with spatial technologies and take risks to produce new and innovative work in the field.
---
14 FEBRUARY 2022
IKO features at Deliaphonic, Coventry Cathedral
The University of Greenwich Sound/Image research group will be taking their IKO speaker to Deliaphonic at Coventry Cathedral, 4th-6th March.
Deliaphonic is an annual celebration of the life and work of BBC radiophonic pioneer Delia Derbyshire that takes place in Coventry, her city of birth.
Unlike traditional surround sound systems, the IKO projects sound outward to create a unique spatial listening experience.
Delia would certainly have been keen to explore the creative potential of the IKO speaker, and in that spirit Sound/Image will present a programme of works composed for IKO by Sound/Image members and associated artists including: Andrew Knight-Hill, Emma Margetson, Ian Thompson, Angela McArthur, Brona Martin and Hadi Bastani. The programme will be repeated throughout the weekend.
https://www.deliaphonic.co.uk/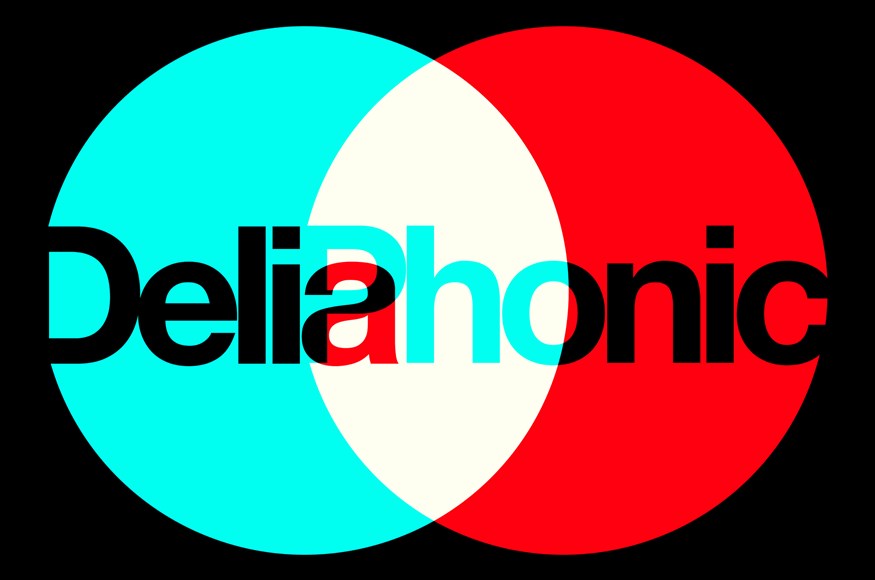 ---
21 DECEMBER 2021
Spatiality in the Audiovisual - ECR Networking Workshops on 5th March and 4th June 2022 (AHRC Audiovisual Space)
As part of the AHRC funded project "Audiovisual Space: Recontextualising Sound / Image Media" we are hosting two Research Networking & Development events at the SOUND/IMAGE Research Group in Greenwich, inviting early career researchers and emerging scholars to share disciplinary perspectives on spatiality, stimulate interdisciplinary collaboration and seek to foster new research agendas on spatiality and practice.
We welcome expressions of interest from a diverse cross section of arts and humanities scholars, including (but not exclusively): composers, musicians, filmmakers, media theorists, scenographers, geographers, anthropologists, architects, curators, performance artists and scholars of critical theory.
These events will take place on:
5th March and 4th June 2022, in Greenwich, London.
Following the event, we will look to co-curate a peer reviewed publication (Special Journal Issue or Edited Volume) with contributions from participants.
As part of our support from the AHRC we have some available funding to contribute towards costs of participation (travel and accommodation).
Due to the ongoing pandemic, places at these events are limited to fifteen participants.
If you'd like to take part, in our events please complete our Expression of Interest form, before January 24th 2022:
https://greenwich.onlinesurveys.ac.uk/av-space-ecr-events
"Without space, no multiplicity; without multiplicity, no space" (Doreen Massey 2005: 9).
Spatial concepts embrace subjectivity, multiplicity, movement, haptics and tactility and afford the possibility of developing readings which frame our understandings, not in abstract conceptual terms, but in terms of embodied experience, movement and potentiality.
"Space occurs as the effect produced by the operations that orientate it, situate it, temporaries it and make it function in a polyvalent unity of conflictual programs or contractual proximities." (Michel de Certeau 1984:117).
Space is not an objective external reality that exists but comes into being through the relations of objects and events. It is open to subjectivity because it accepts that all potentialities are real. It is open to practice because it is enacted. It is open to materiality because it is felt and experienced.
Therefore, spatial perspectives can release us from our obsession with externalised objectification, and open up new avenues for understanding practice as research.
We want to inspire new discussion and exchanges, to investigate the potential of spatial concepts to frame new ways of thinking about practice research and the media we work with.
How might spatial ideas enable significant new access to the tacit knowledges applied in creative practices?
Can spatial frameworks stimulate effective knowledge exchange of practices between doing and theorising?
How can spatial concepts be applied to benefit theoretical and practical understandings of practice as a form of research?
How do different disciplines apply concepts of spatiality to frame and engage with their medium?
If you'd like to take part, in our events please complete our Expression of Interest form, before January 24th 2022:
24 MARCH 2022
---
20 DECEMBER 2021
Sound/Image Newsletter
Read the first Sound/Image Newsletter - December 2021 edition.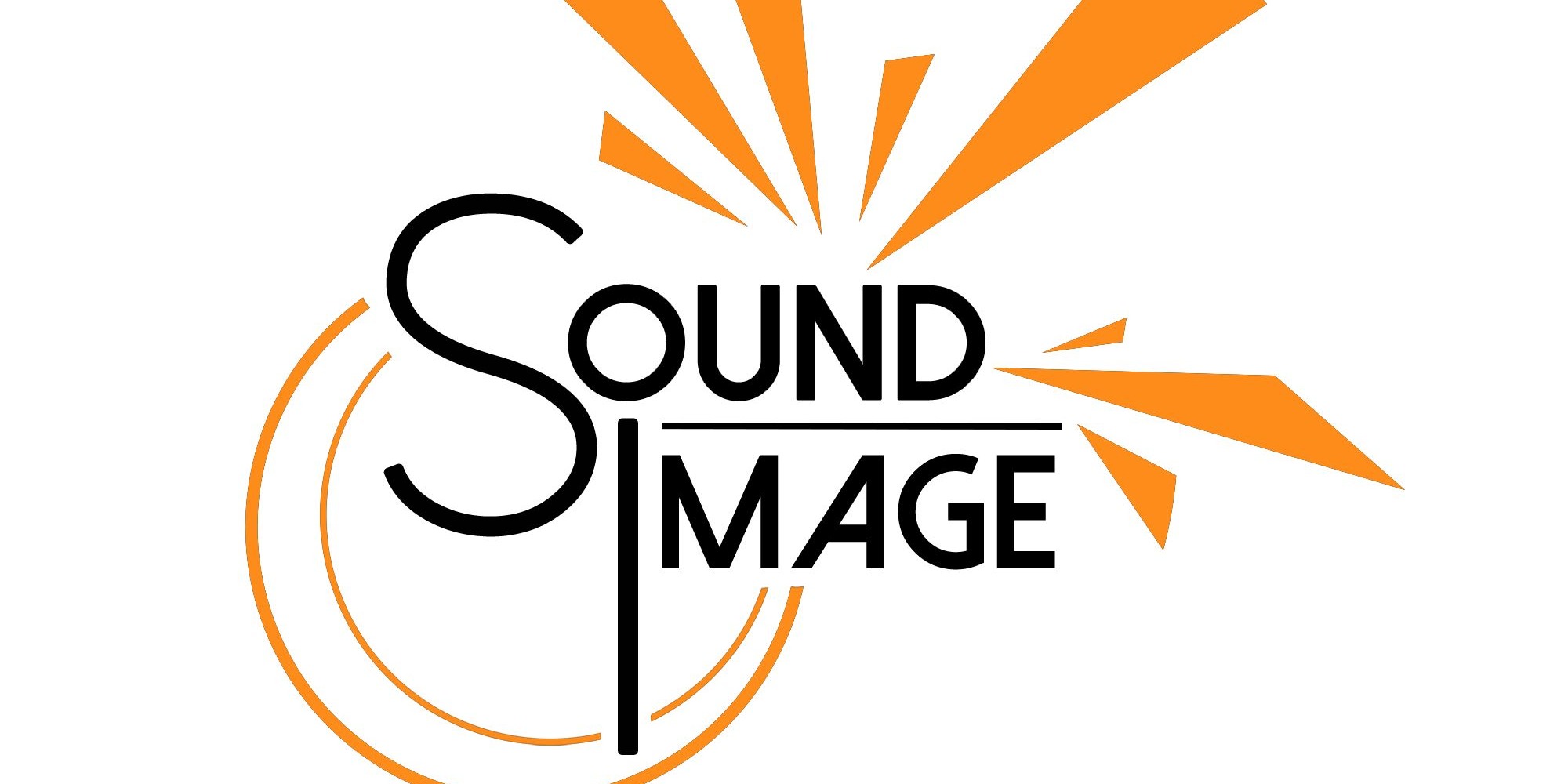 ---
11 SEPTEMBER 2021
Over Lunan
A large-scale project, developed as the finale work of the Arbroath 2020 Festival in the dune complex at Lunan Bay, North-East Scotland, and inspired by the life of broadcaster Charlie Ross, took place this weekend. Featuring composition and sound design by
Andrew Knight-Hill
, School of Design.
Listen to an accompanying radio work here and a review of the performance here.

---
31 AUGUST 2021
Association of Motion Picture Sound - Eighth Annual Awards Ceremony (2021)
The ceremony event will welcome 100 of the UK's leading film sound professionals to celebrate the successes of the UK sound industry over the past 12 months.
The award celebrates the very best in sound production and practice with the winners in the Film, Television Drama, and Factual Film categories each receiving the prestigious polished bronze AMPS trophy. The awards are gaining recognition and prestige, with many of AMPS award winners going on to receive further prestigious international prizes.
We're honoured to have been chosen to host the awards and look forward to celebrating excellence in sound practice with leading UK professionals.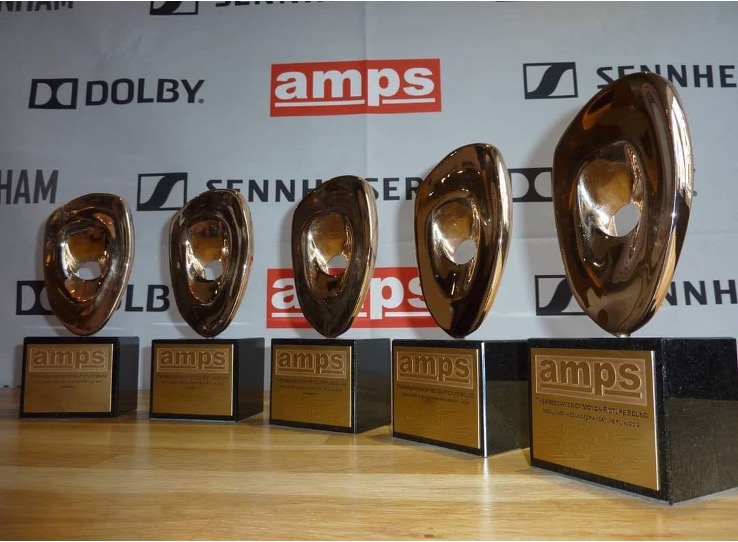 ---
23 AUGUST 2021
Greenwich academic composes immersive Babylonian choral work celebrating the life of broadcaster Charlie Ross
This September will see the dual premiere of choral and sound compositions by Dr Andrew Knight-Hill (Associate Professor of Sound Design and Music Technology and Director of the SOUND/IMAGE Research Group).
Commissioned by Aproxima Arts in 2020, these new compositions form part of a celebration of the life of broadcaster and radio journalist Charlie Ross, and feature as the finale of the Arborath 2020+1 festival, with radio broadcasts and ten days of live performance in the impressive sand dunes of Lunan Bay, Scotland.
Read here for further information
---
15 JUNE 2021
New project explores cultural diversity in experimental sound
The Sound/Image Research Group is delighted to announce the appointment of Dr Amit D Patel who will be leading on an Arts and Humanities Research Council funded project "Exploring Cultural Diversity in Experimental Sound.