University Mental Health Day is celebrated across the UK bringing the university community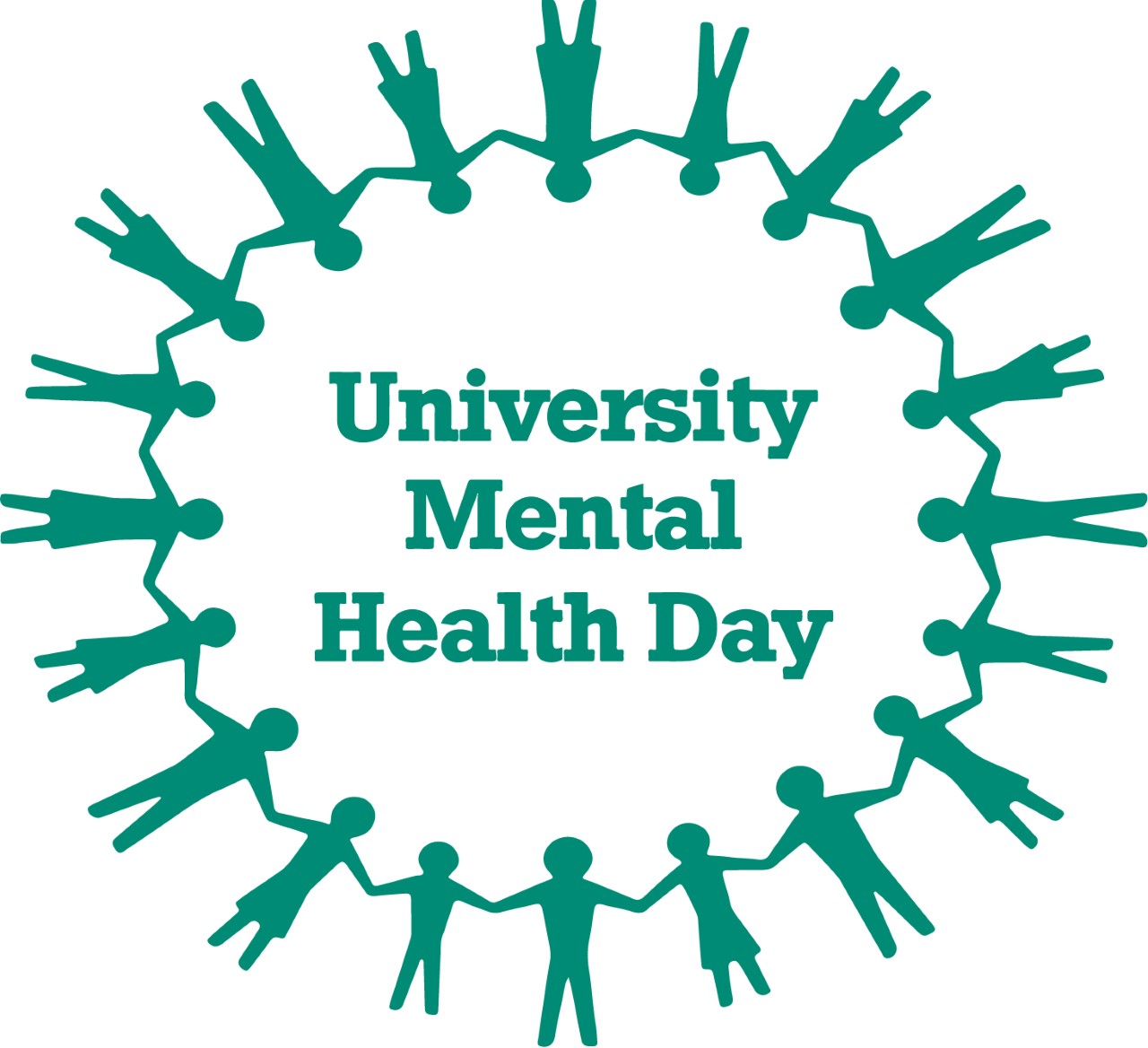 together to make mental health a university-wide priority, and create ongoing change to the future of student and staff mental health.
We know that mental health hugely matters to our students and it matters to us. 50% of mental health problems start by age 14 and 75% by age 24. It is determined by a range of individual, interpersonal, community, environmental and structural factors. Universities, including ours, have an important role to play in promoting good mental health, identifying those who are starting to struggle early, and supporting those who have a mental health condition.
Every year we celebrate the University Mental Health Day to spread the message that it is okay not to be okay, that a lot of people can get better, and that our university community cares.
In what has been one of our most challenging years, we celebrated the connectedness of our community at Greenwich and discussed how we can continue to support each other and our mental health through these times.
We explored the theme 'Connecting our community' through a range of online events, workshops and group discussions from across the university. Vice Chancellor, Professor Jane Harrington, and Sir Norman Lamb, Chair South London and Maudsley NHS Foundation Trust, commenced the programme with a keynote session on how universities should develop support for mental health and wellbeing in a post-COVID world.
Sessions were held covering Men's Mental Health with Charlton Athletic FC, Lifestyle and Wellbeing - including nutrition, mindfulness, and healthy cooking on a budget, as well as hearing from the Student Wellbeing team and Greenwich Students' Union about students' mental health.
Sessions on what mental health support is on offer for staff and students were provided and how you can make the most of what is available around the university. We have also included a list of useful resources to view in your own time in the links below.
Resources
The Wellbeing Hub: use the university Wellbeing Hub to discover more about wellbeing, including the support and opportunities that are available at the university and beyond.
Tips for everyday living from Mind: mental health charity Mind have put together these tips and guides to help you cope with everyday things like work, university, looking after yourself online and more. You will also find information on the relationships between mental health and food and nature.
Digital Wellbeing with the Library team: Digital wellbeing is a vital part of your overall academic health. See these suggestions from your Library Team to help maintain mental health and wellbeing during these times of online work and study.
Mental health support in the LGBT+ community: Equality, diversity and inclusivity are important to us at the university and we understand that gender identity and sexuality play a critical role in mental wellbeing. We have put together these resources to help support the mental health of our LGBT+ community.
Support for the BAME community - resources for mental health: Tackling racism is important to our commitment to equality at the university and we understand that this has a significant impact on mental wellbeing. We have put together these resources to help support the mental health of our BAME community.
Charlton Athletic Community Trust (CACT) Men's Health run a variety of different programmes to improve men's health. From weekly social evenings to a weight management course, there is something for everyone.
Time to Change: a campaign to change the way people think and act about mental health problems, aiming to end mental health discrimination. You can find information about supporting someone during COVID, understand mental health myths and facts and take the mental health quiz.
Using sound for mental health: sound therapy is another method for improving mental health and reducing stress. Learn about the use of therapeutic sound and the benefits of sound healing.
Support for students
Looking after your wellbeing: Make use of the support available to you: we know the return to lockdown will bring stresses and uncertainty, so we have put together this information to help support your wellbeing over the winter period.
Togetherall: you can access a range of support through the Togetherall community, providing a safe place to talk with free 24-hour online mental health support.
Live Well Greenwich Hub: our new Live Well Hub is a free, confidential health and wellness service provided by Charlton Athletic Community Trust and is available to all students at Avery Hill and Greenwich Campuses.
Free Your Mind - Talking Therapies: If you've noticed a change in your mood, are feeling low, or anxious - perhaps not sleeping at night or struggling to cope... Talking Therapies may be able to help you. These free NHS services, now delivered online, can help coach you to better mental wellbeing.
Support for staff
UCEA Case Study: a case study given to the Universities and Colleges Employers Association on Mentally Healthy Universities.
Staff Resilience Toolkit: these pages aim to help you develop your personal resilience during the coronavirus pandemic, and as we return to on-campus working.
Wellbeing Support for Staff: staff can access a wide range of information from our Employee Assistance Provider, including counselling services.
Walking your way to Wellbeing: Walking is a great way of increasing your fitness and benefits your wider wellbeing.
Video resources
Bake Well Being - Building Resilience: Ella Stewart is the Founder of Bake Well Being, Mental Health First Aider and training Wellness and Resilience Coach, aiming to get everyone talking, baking and eating cake for mental health.
Recipe: Dark Chocolate Cake, High taste and Low calories: Two ingredients only for a delicious chocolate cake that can please every taste and diet regime. Recipe by Barbara De Angelis, Research Development Officer (EU Funding), Greenwich Research & Enterprise, UoG
Practice Mindfulness: Mindfulness meditation video with 3 minutes breathing space by Prof. Mark Williams, Oxford Mindfulness Centre