Every student must register before the deadline whether you are a new or continuing student.

We strongly recommend that you arrive for the start of Welcome on 9th January and complete registration by 13th January to make the most of your Welcome period. You can learn about the 3 Step process of Registration here.
Teaching starts on Monday, 16th January and you are expected to attend all your classes in person.
The last day of arrival for students on a visa to complete your registration process and collect your student ID card is Friday, 3rd February 2023.
Once Online Registration opens on 5th December 2022 for new students, you will be able to come along to one of our Student Centres between 10am – 4pm and complete the face to face part of registration and collect your ID card.
Please note, campus will be closed from 24 December - 2 January 2023 and reopen on Tuesday, 3 January 2023.
If anything changes, we will contact you straight away.
---
Welcome Week Timetables
On-campus attendance is needed from the week commencing Monday 9th January.
| Medway Campus | Greenwich Campus |
| --- | --- |
| All postgraduate students in Science – Tuesday 10th January | All postgraduate students in computing (CMS) – Wednesday 11th January AND Thursday 12th January |
| All postgraduate students in the Natural Resources Institute – Tuesday 10th January | |
| All postgraduate students in Engineering – Wednesday 11th January | |
Please select your programme below for the appropriate timetable:
| | Medway Campus | Greenwich Campus |
| --- | --- | --- |
| Postgraduate | | |
---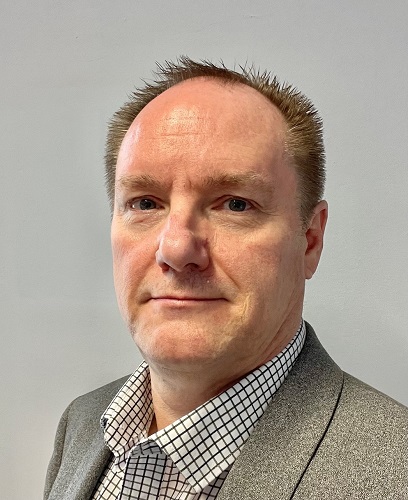 On behalf of all the staff in the Faculty of Engineering and Science, it is my pleasure to welcome you to the university and the next chapter in your life. We look forward to meeting you and enabling you to succeed in your studies with us.
The Faculty is split over two of the university's campuses, Medway and Greenwich. Our programmes in Science, Engineering, Pharmacy and the Natural Resources Institute (NRI) are mainly based at the Medway campus. Our courses in the Built Environment (Quantity Surveying, Construction Management, Real Estate and Building Design) and all our courses in Computing and Mathematical Sciences are based at the Old Royal Naval College in Greenwich. Make sure you check this list carefully to see on which campus your programme is based.
Our staff have created a variety of essential useful and informative on-campus sessions during Welcome Week (from 9th January) so your programme leader can meet you and provide you with the information you need to ensure that you have a successful time with us. Do make sure that you attend ALL the Welcome Week sessions timetabled for your programme. The University is also providing some excellent online sessions to help you succeed in your studies. Please look at the WinterFest timetable and sign up.
Your time with us is not just about your academic studies, it is also a chance to make new friends, gain new experiences and to have fun. We strongly encourage you to engage with the Greenwich Students' Union either at Medway (based at The Hub) or Greenwich (based in Dreadnought) where you can sign up for anything from Football to Volleyball, Gaming to Photography, find out about the chances to 'Give It A Go' and 'What's On' during your first term. If you have any questions, concerns or worries, do email us at fes-courseinfo@gre.ac.uk providing your full name, student number (beginning with 00) and the course you are taking with us.
All the best for your studies,

Professor Peter Griffiths
Pro Vice-Chancellor and Executive Dean
Faculty of Engineering and Science
---
Key people
There are staff to support you every step of the way.
Personal tutors: your primary contact when you have questions or need advice. Usually you'll be told who this is at the start of induction. They can direct you towards student services, help you improve your academic performance, and support you on the path to your first graduate job.
Programme administrators are a valuable source of advice as they know your courses and course teams very well. They can also offer advice on accessing a range of support services.
Module leader: your course modules will be taught by one or several tutors, but this person leads in planning the module, teaching, supporting and assessing it and ensuring quality. They will be able to answer your questions about a specific module.
Programme leaders manage your programme. They co-ordinate the tutors across your modules and are responsible for your academic experience. This person will be named on the webpage for your course.
---
Contact your school
All enquires: fes-courseinfo@gre.ac.uk
Enquires for Medway School of Pharmacy only: pharmacyadmissions@kent.ac.uk