Guide to email and timetables
Once you complete registration, you can log in to the Portal to access the following.
1. Your timetables
Each course has a unique timetable. This might include tutorials, lectures, seminars, skills sessions or placements. Look for 'Timetables' in the menu. For each session, you'll see which module it belongs to and what form it will take (online lecture, face-to-face seminar, etc). For any face-to-face sessions, the building and room will be listed. You will soon get used to the buildings on your campus. Please check your timetable and rooms regularly in case of changes.
2. Your learning environment, Moodle
Your learning and induction information can be found on Moodle, our virtual learning environment. Here, you will be able to explore your first-year modules and study skills options. You can also post questions to the programme leader.
3. Your university email account
You can access your email through the Portal or via the Outlook app with your university credentials. When emailing members of staff, it is good practice to include your unique 9-digit student number, your course and year of study, which helps us identify what support you may need. You will hear more about this during your induction.
About the campus
For most courses, your on-campus activity will take place at Avery Hill Campus.
For some courses, on-campus activity takes place at Greenwich Campus.
Essentials for your course
Contact your Faculty office
| | | |
| --- | --- | --- |
| Avery Hill Campus | Library Health Science Building (Ground) | 020 8331 9406 |
| Greenwich Campus | Dreadnought Building, D145 | 020 8331 9745 |
| Medway Campus | Nelson Building, N001 | 020 8331 9180 |
Key people
There are staff to support you every step of the way.
Personal tutors: your primary contact when you have questions or need advice. Usually you'll be told who this is at the start of induction. They can direct you towards student services, help you improve your academic performance, and support you on the path to your first graduate job.
Programme administrators are a valuable source of advice as they know your courses and course teams very well. They can also offer advice on accessing a range of support services.
Module leader: your course modules will be taught by one or several tutors, but this person leads in planning the module, teaching, supporting and assessing it and ensuring quality. They will be able to answer your questions about a specific module.
Programme leaders manage your programme. They co-ordinate the tutors across your modules and are responsible for your academic experience. This person will be named on the webpage for your course.
Welcome from your Schools
School of Education
We're delighted that you've chosen to study with us here at Greenwich and are now part of the team. The School of Education is committed to high quality learning and self-reflection. Our teams have been working hard for months to prepare for this new and very different year so that it will be a positive experience for you.
Our focus is on making our university environments safe and accessible. To achieve this, we've prepared a 'blended model', which means combining suitably distanced face-to-face sessions on our campuses with online lectures. If students are ill or shielding, we'll provide all lectures and course materials online.
Whether your programme is based at our world heritage site at Greenwich or in our newly refurbished Southwood site at Avery Hill, we hope you'll have a fantastic year. Because transformational learning is truly about change - change in what you know, understand, and can do.
Bring on the transformation!
Iain Kitchener
Interim Head, School of Education
School of Health Sciences
Karen Cleaver
Head of School, School of Health Sciences
School of Human Sciences
It is my great pleasure to welcome you all to the School of Human Sciences. Welcoming new students is a highlight for us each year. It is our chance to showcase what we have to offer and to extend our community to new people with exciting ideas.
We are committed to providing a space in which human potential can thrive. Our School includes colleagues practicing, teaching, and researching across a wide range of subject areas including psychology and counselling, public health, social work, sport science and physical education.
In joining us, I invite you to contribute actively toward its success. Your success is very much ours. Try, at an early stage, to find your own unique voice and feel able and supported in sharing your ideas in class and outside of it. Always feel free to ask questions or seek guidance.
I look forward to meeting many of you over the course of your studies and, at the end, will take enormous pride at your graduation in seeing how much you have flourished and all that you have contributed toward our University.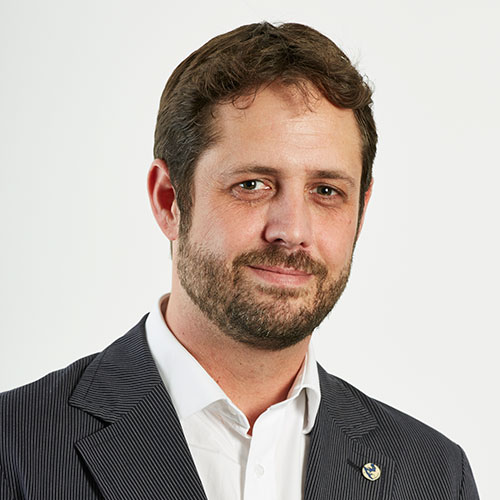 Russell Luyt
Head of School, School of Human Sciences