Adobe Creative Cloud gives access to Adobe's creative apps and services so you can make anything you can imagine, wherever you're inspired.
Adobe Creative Cloud is available to all staff and some students
Students enrolled on programmes of study which require access as part of their course curriculum. Students will be automatically provided with access to university licensed Adobe Creative Cloud. These courses include:
Graphic Design, Film & TV Students
Architecture and Landscape Architecture Students
Games Development and Multimedia Students
All university staff, who can request university licensed Adobe Creative Cloud by contacting the IT Service Desk.
Students enrolled on other programmes of study, who can access the Adobe apps with free experiences for you to build your skills in photo and video editing, graphic design, UI prototyping, and more.
To access Adobe Creative Cloud
Go to Adobe Creative Cloud and select Sign In
Enter your university username followed by @gre.ac.uk (eg. xx1425z@gre.ac.uk)
Select Continue.
You may be redirected to the university's login page, log in as normal.
If prompted, select Company or School account.
To log in to university licensed Adobe Creative Cloud:
Under Your Services you will see Creative Cloud. Select Open.
Select Creative Cloud and click Download to install it on your device.
If this page is empty or it says trial only, please email itservicedesk@gre.ac.uk
To access the Adobe free experience:
Software available to you will appear with a Download or Get app button.
Please check the note below if you plan to access these applications on university devices as well as your own.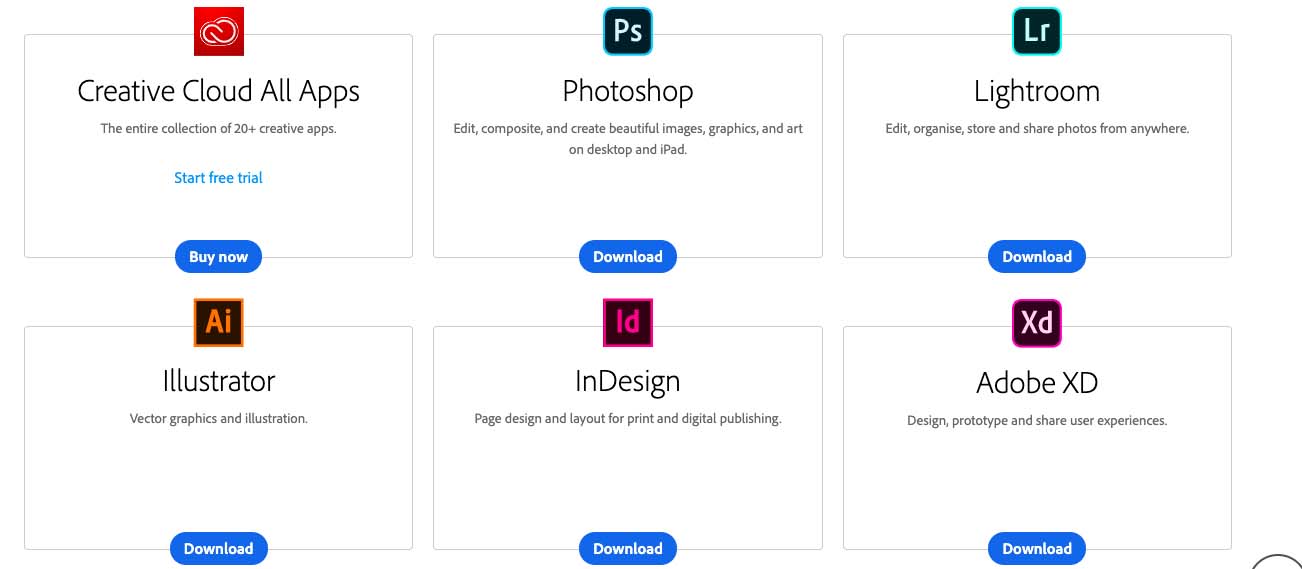 University devices have Adobe 2022 installed
We recommend that you use the same version of Adobe on your personal devices if you also plan to access your documents on university machines. Some Adobe applications have issues around version compatibility, by choosing to run the same version on your personal devices, you will avoid these issues.
As of February 2023 the university is on Adobe 2022
Earlier versions of InDesign, Illustrator, After Effects, Premiere and Substance (e.g. 2022) will have problems opening files from later versions of that software, meaning these files will not open on university machines.
Creative Cloud Applications
All available apps includes:
Photoshop
Illustrator
InDesign
Adobe XD
Lightroom
Acrobat Pro
Animate
Dreamweaver
Premiere Pro
Premiere Rush
After Effects
Dimension
Audition
InCopy
Lightroom
ClassicMedia
Encoder
Character Animator
Prelude
Fuse
Spark